COMPANIES NEED TO BE AWARE OF WHAT CUSTOMERS ARE SAYING ABOUT YOUR BRAND AND PRODUCT.
The impact of Reviews:
97% of Customers say that reviews factor into their buying decisions. (Fan & Fuel)
WE CAN GENERATE REVIEWS FOR PRODUCTS WITH ZERO OR NEGATIVE REVIEWS
The likelihood of purchase peaks when a product's star rating is at 4.0 to 4.7, then starts to decrease as the rating gets closer to 5.0. This shows that if a business has all 5 star reviews, customers become suspicious. (Small Business Trends)
WE MONITOR AND RESPOND TO THIS FOR YOU!
Three negative reviews will lose 59% of potential customers and four negative reviews could turn away 79% of your customers. (Small Business Trends)
WE CAN HELP SUPRESS NEGATIVE REVIEWS!
Take a look at the following reporting illustrations for Humm Kombucha:
Project Review Questions – This illustration shows customizable questions that appear on the Reviewers report. These questions are completed during the review process.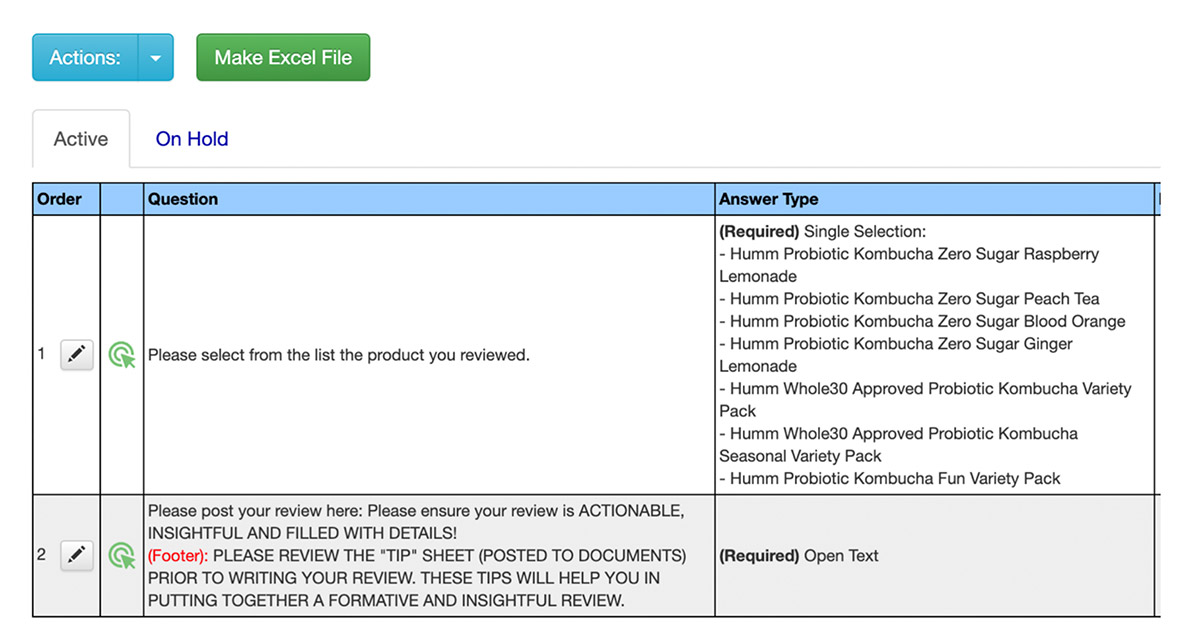 Client Dashboard – The RAC Dashboard allows the client to look at reviews immediately following the upload by the Reviewer.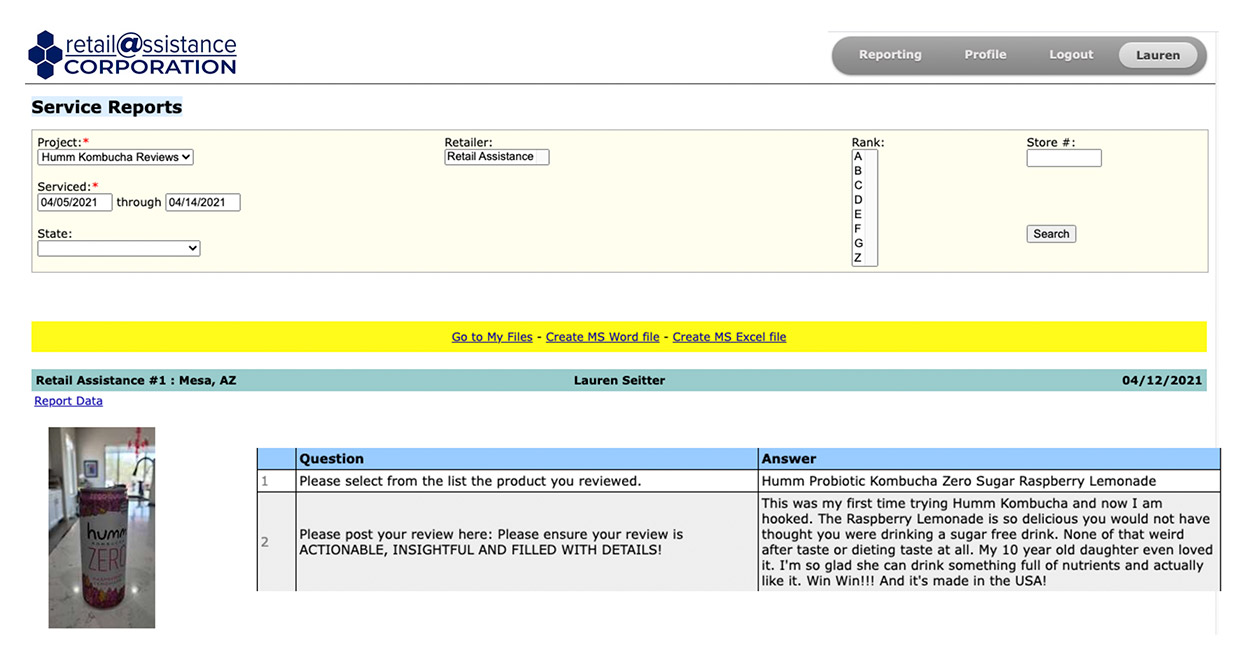 Client Generated Excel Report – Clients have the option of creating an Excel report from RAC Dashboard providing an at-a-glance look at all reviews. Once approved by the client the reviews are uploaded to the Retailers site.